This building seems to have been put to numerous uses through time. Sources note it as being a stable block, a storehouse, an a residence at various points.
It is important to remember that Sean MacDermott St Magdalene Laundry, like all buildings, was not a static thing. It was constantly evolving, expanding and adapting to suit the current needs of its owners and occupiers.
Both Mary May and Sarah [annotations 4 & 5 on the above digital model] imply a residential use in their oral testimony, although they seem to disagree as to who was housed within this residence.  Mary May seems to suggest that the smaller building on this courtyard was used for 'young offenders', whereas Sarah seems to recall it being part of the older women's accommodations.
Of course it is entirely possible that both of these uses may have been true of this building, either simultaneously or at different points in time.

The conservation report prepared in 2007 by Shaffreys Associates Architects also notes this building as having been used for accommodation (p.18)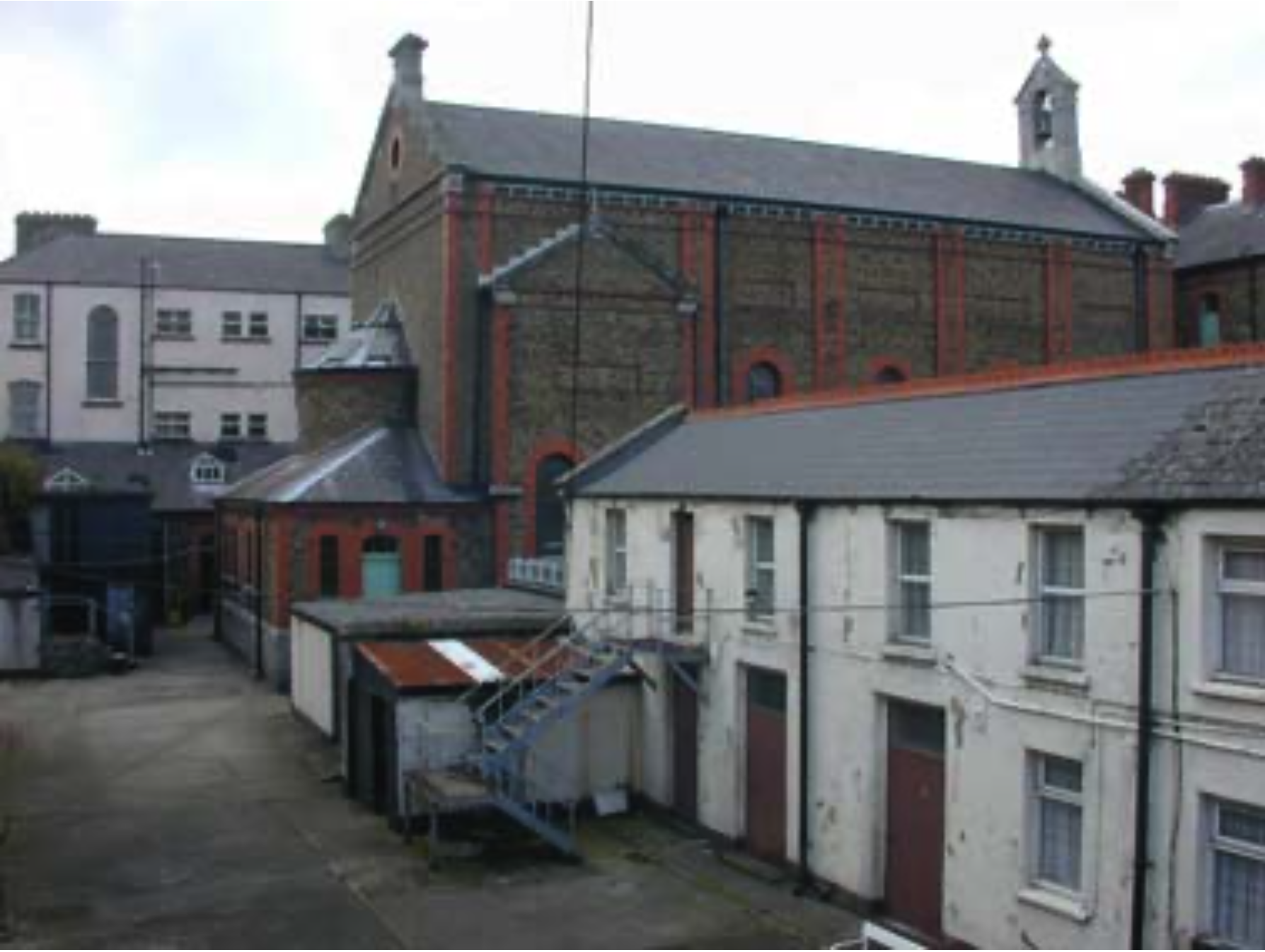 It does however seem that this building was originally constructed as a stable block for the convent and laundry, and was converted to a storehouse prior to 1954.  The survey carried out by W.H. Byrne & Son Architects in September of that year notes both uses on its drawing [below].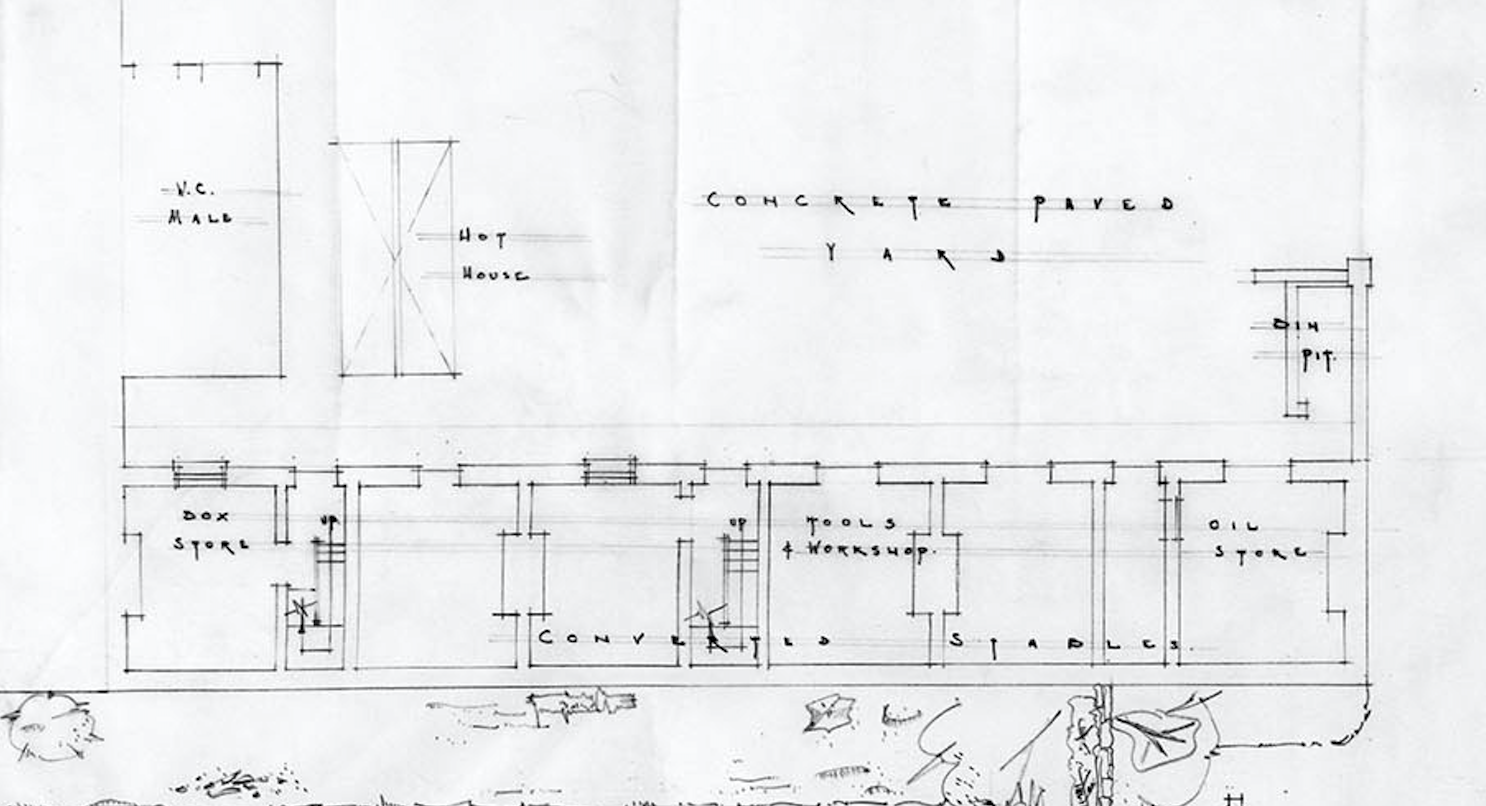 It is certain that this building was present in some form by 1909 as it appears on the OS Map of that date [see below].
However, earlier editions of the map from 1887 and 1847 show a row of out-houses behind the terraced houses on Mecklenburgh St [now Railway St] in roughly the same position as this later residence building.  It may be that parts of these out-houses were repurposed as the stable block for the convent when this land was acquired.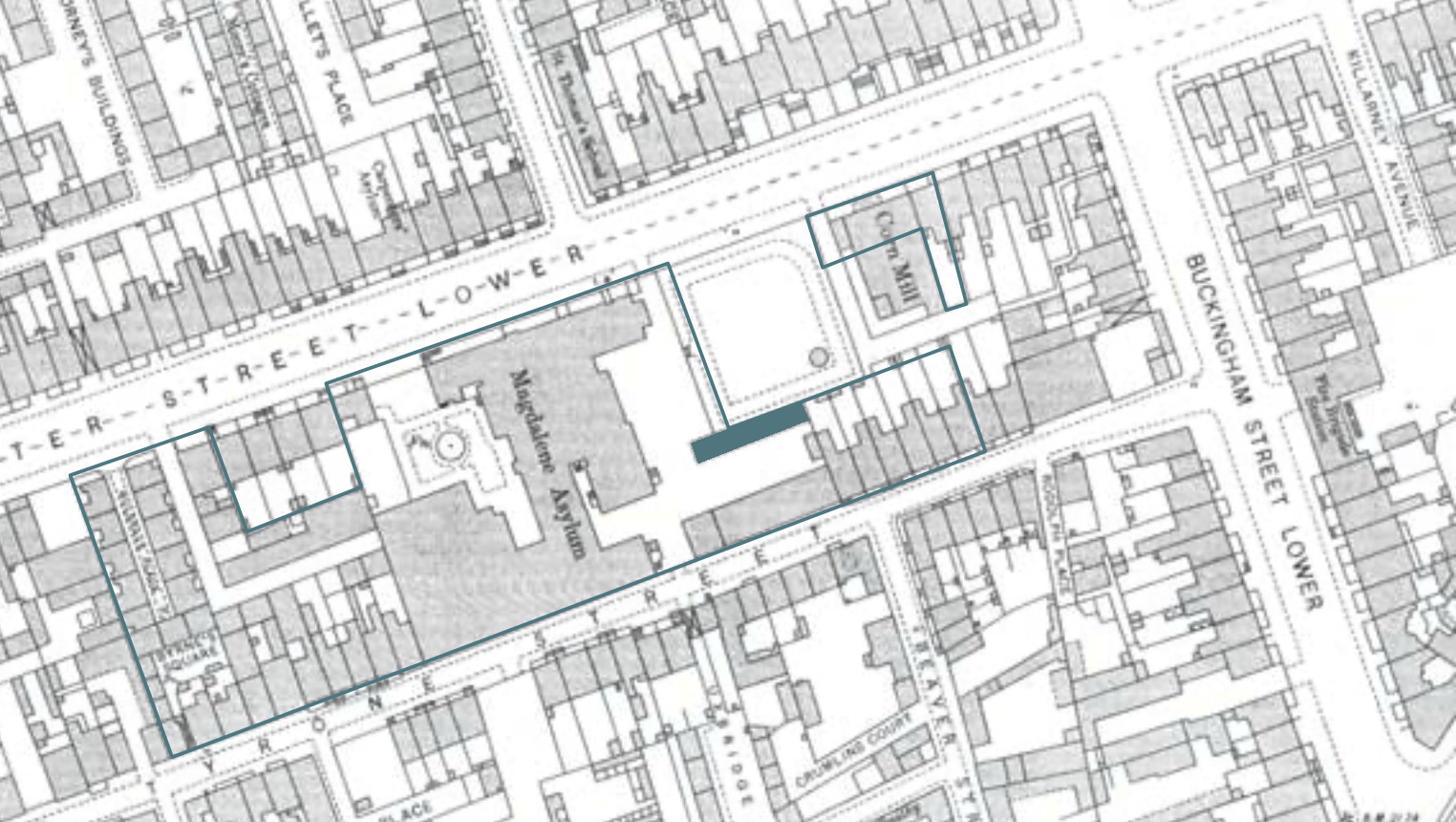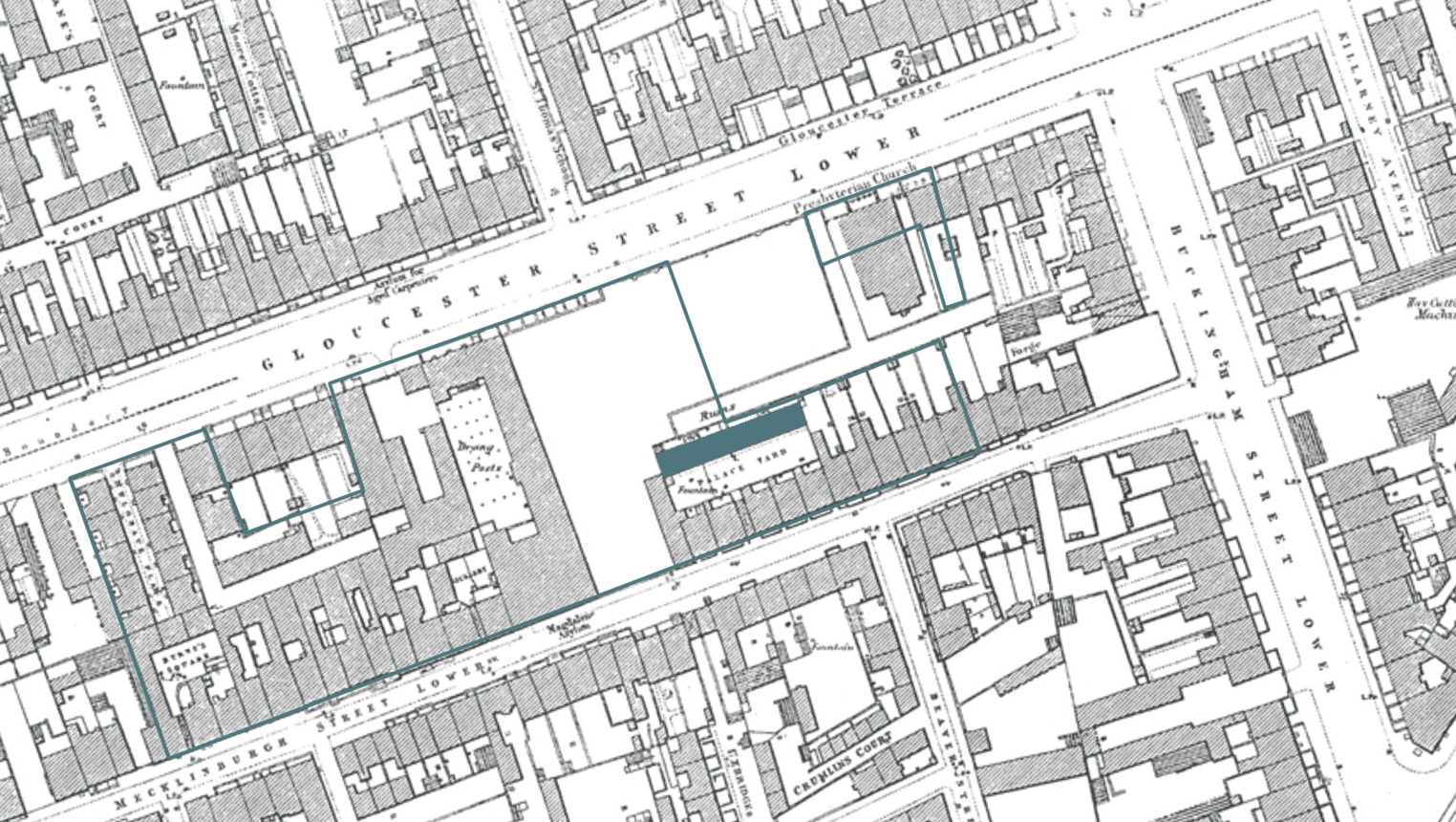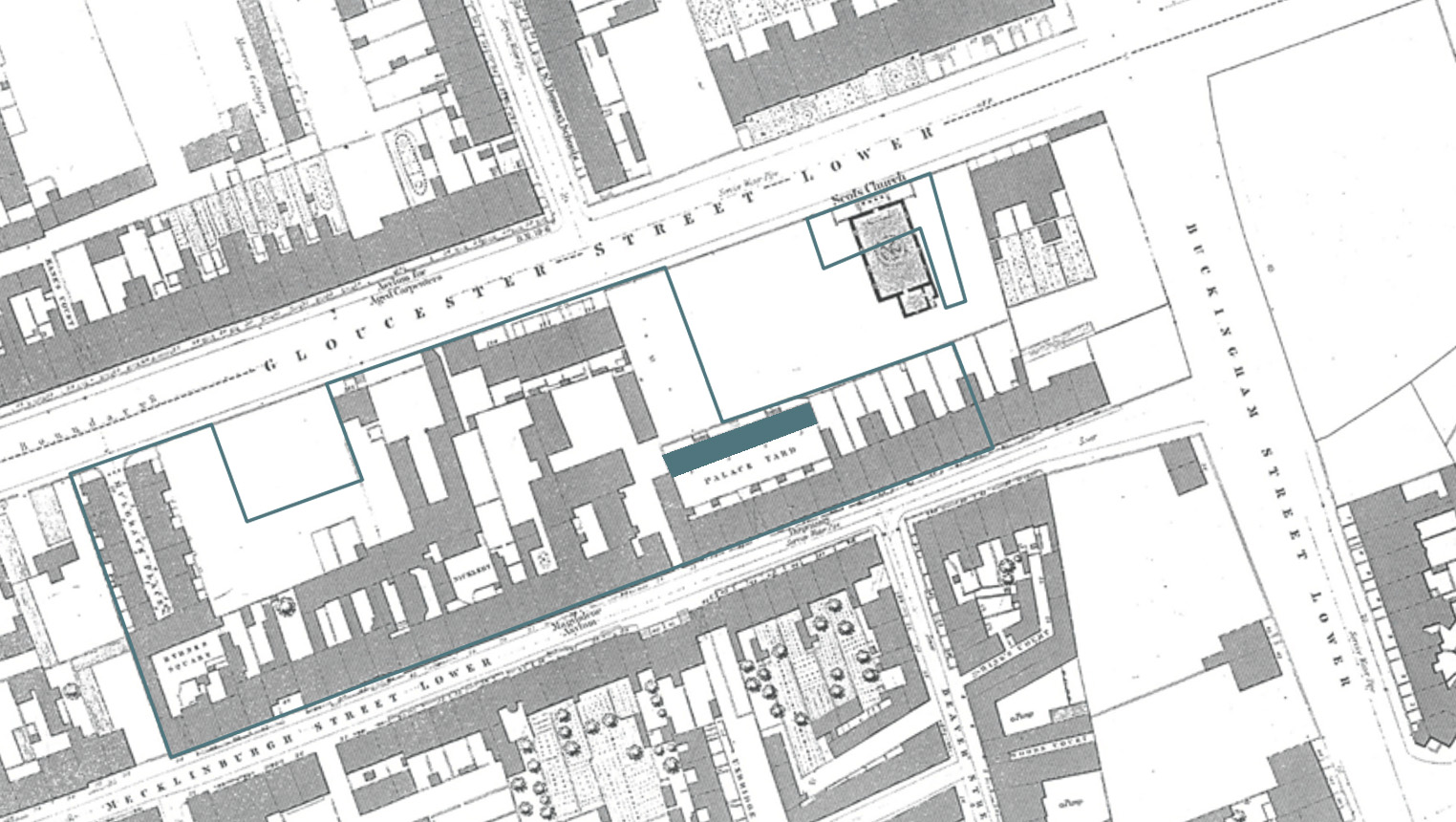 Please let us know if you have any further information on this part of the site.