From this room, uncountable piles of cleaned and pressed laundry would have been carefully folded and packed, in preparation for delivery to the many institutions and organisations who used the Magdalene Laundry's services and benefitted (albeit indirectly) from the Magdalene Women's unpaid labour.
"…you had to take the sheets out and two people had to fold them and you had to stand in the middle and you had to run your hand down it to get the crevice right and fold them again and pour them over, and they had to be spot on, or if not they'd have to be done again."
O'Donnell, K., S. Pembroke and C. McGettrick. (2013) "Oral History of Sarah". Magdalene Institutions: Recording an Oral and Archival History. Government of Ireland Collaborative Research Project, Irish Research Council, p.12.
The Packing Room was very probably constructed in 1901, simultaneously with the Ironing Room (Prunty, 2017: 297) with which it shares a heavily glazed party wall.  It appears to be present on the 1909 OS map of the area (below – area highlighted), confirming its existence by this date.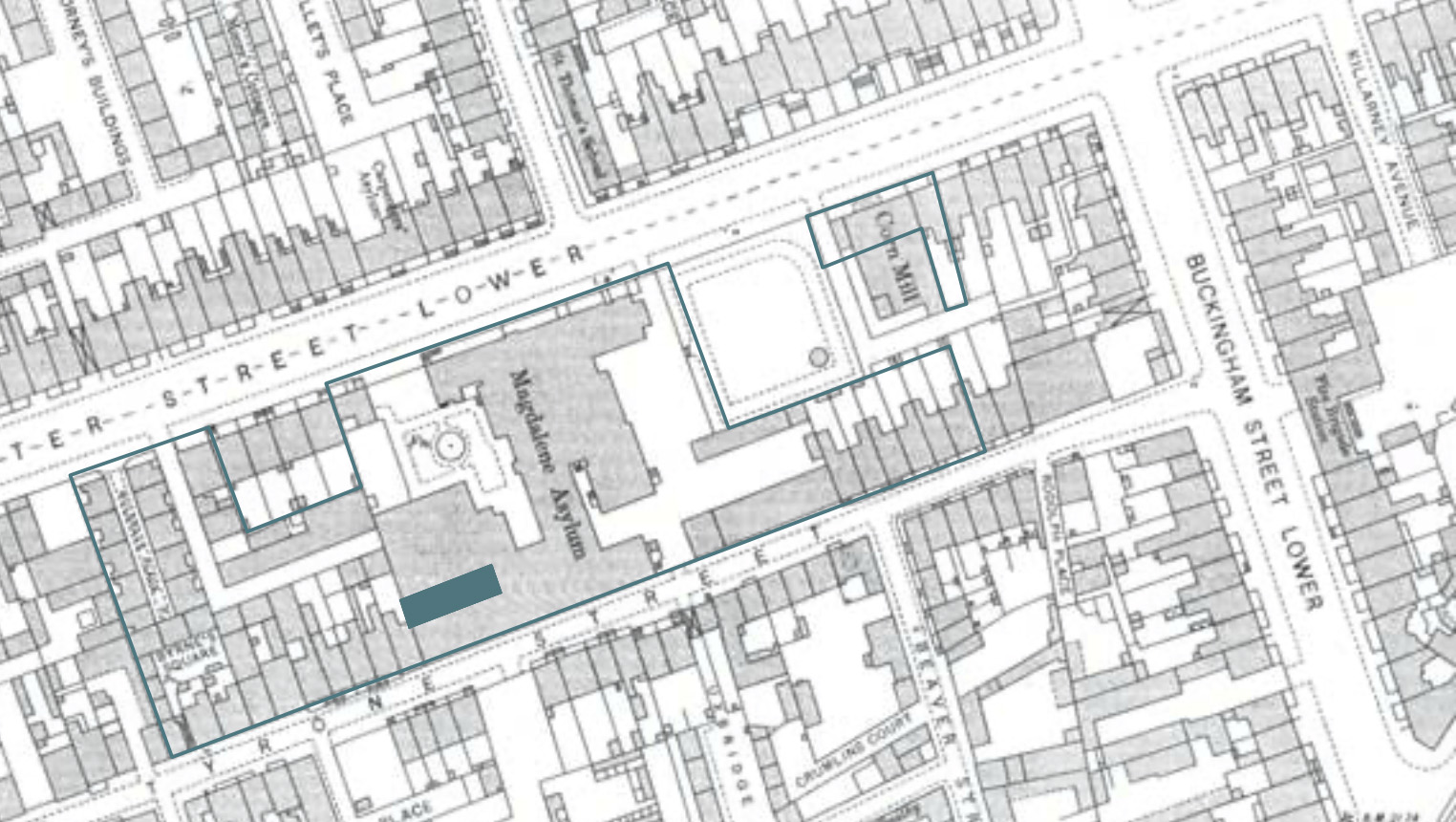 This room was totally demolished following the 2006 fire.
Please let us know if there is anything you would like to add.