An 'asylum' has stood on the site of the Sean MacDermott St Laundry since 1822.  
At the urging of the Archbishop of Dublin, the site was taken over by the Sisters of Mercy in 1873 (Prunty, 2007: 263), before being taken over by the Sisters Our Lady of Charity of the Refuge in 1887.  
The Sisters of Charity would continue to operate the site until it's closure in 1996.
The five former Magdalene Women, whose voices the Atlas of Lost Room attempts to illustrate, [Sarah, Mary, Lucy, Martina Keogh & Mary May] all experienced the site in the 1960s and 70s.
Please explore the timeline below for a chronological look through the evolution of the site's buildings.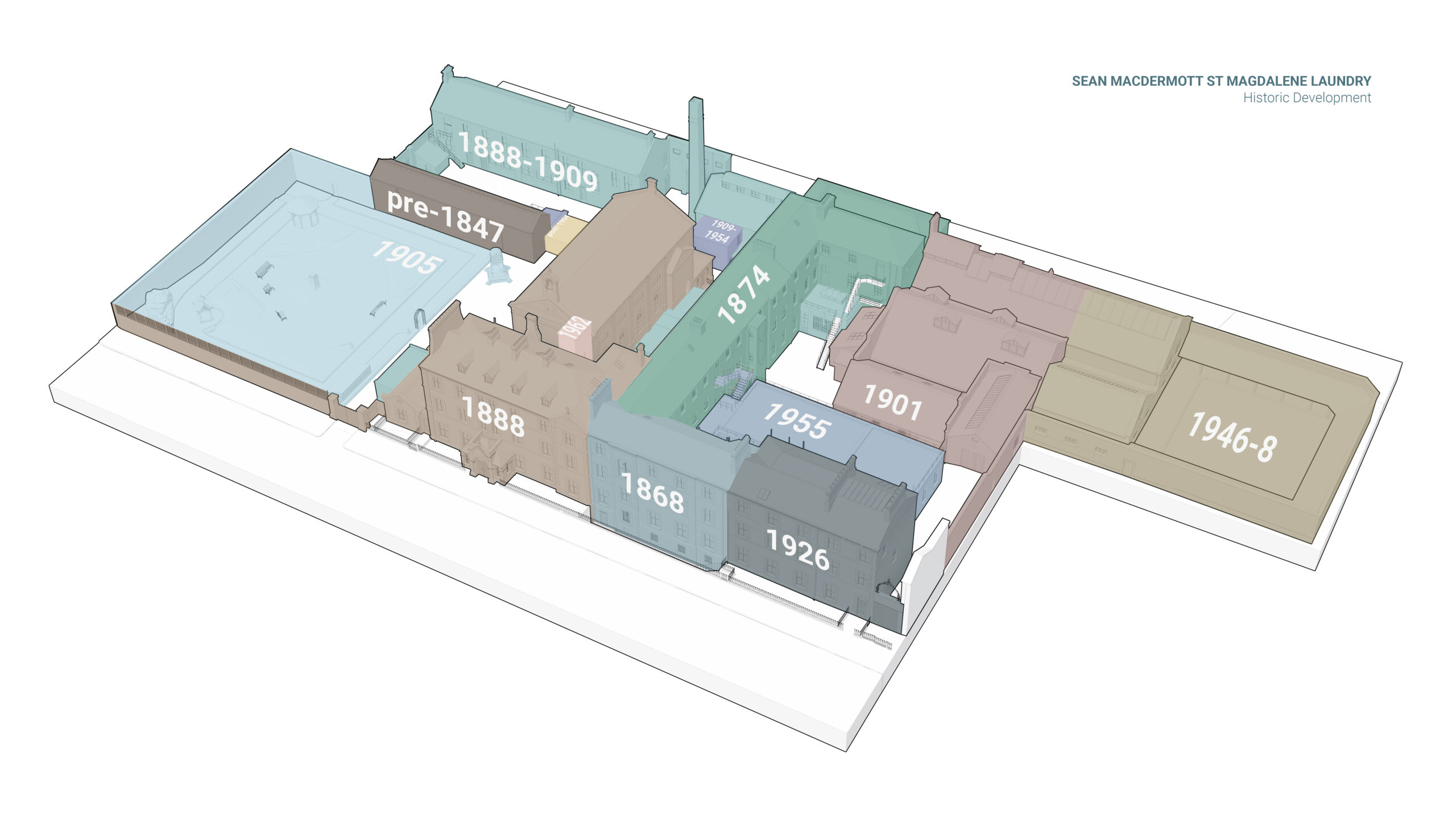 As of 2020, little of the original site remains.  All buildings connected with the operation of the Laundry have been demolished.  
This conspicuous absence, and with it the lack of any physical link to large parts of the Magdalen Women's testimonies was was initially prompted us to create this digital reconstruction – to make use of new digital technologies to reach back and embrace the past, so that these important voices might reach as far as possible.