The laundry's tall chimney would once have been a significant local landmark.  Located to the rear of the site facing onto Railway St, this impressive structure would have been visible throughout the Monto area – a constant reminder of the Magdalene Laundry's presence.
The chimney is clearly visible in a film of the area surrounding the Laundry taken by Father Jack Delany at some point in the 1930s.
This film can be viewed at the Irish Film Archive [here]
[The relevant section of the film begins at 6min 15sec]
The chimney had largely been taken down as of 2005 with only the stump shown below remaining.  This remnant was demolished following the fire in 2006.
We would be keen to speak to any local residents who remember the chimney, or its demolition.  You can reach out to us using the contact form below.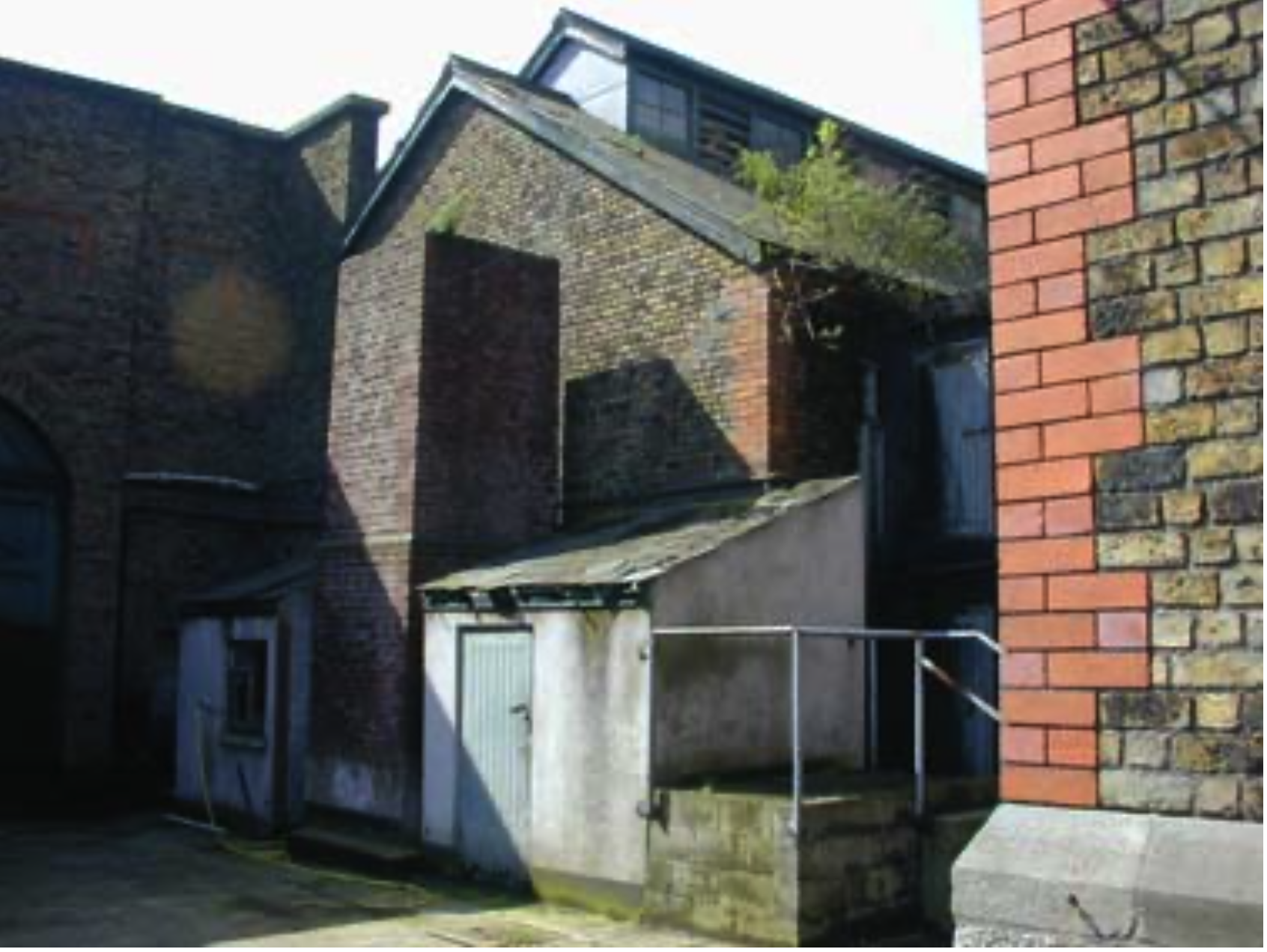 "…in Seán MacDermott Street…they'd [delivery vans] be coming in and out all day in the other gate where the arches are, there used to be gates there, black gates and they used to drive in there and get the…I used to think it was the food going in until one of the girls one day in Sister Agnes's said to me, 'now that's the f*cking laundry, they're coming into collect the laundry, them all…all them eejits in there do the laundry all day long,' and I think that was the most…frightening thing that I ever thought about. 

I remember looking at them then and thinking, 'they're like me, that's me or could be me, I have to get out of here'. "
O'Donnell, K., S. Pembroke and C. McGettrick. (2013) "Oral History of Sarah". Magdalene Institutions: Recording an Oral and Archival History. Government of Ireland Collaborative Research Project, Irish Research Council, pp.12-13.