The laundry building was of critical importance to the the commercial laundry service operated by the Sisters of Charity, and is therefore hugely significant in the history of the site and the memories of former Magdalene Women.
It has mostly been demolished following a fire in 2006, but a portion of the wall facing onto Railway Street, with its distinctive white brick cross, still stands as a poignant reminder of the site's difficult past.
[Interviewer] "Okay and what was the laundry building like?"

"Reeking, stinking, bleach, smell of piss, urine…always had that smell, always, and all them big…a big drum, the big washing machine thing and then…the rollers, which were huge and we were tin…like, even though I'm tall now but I was still tall for me age, they were huge, and…you had to take the sheets out and two people had to fold them…you had to stand in the middle and you had to run your hand down it to get the crevice right and fold them again and pour them over, and they had to be spot on, or if not they'd have to be done again.
O'Donnell, K., S. Pembroke and C. McGettrick. (2013) "Oral History of Sarah". Magdalene Institutions: Recording an Oral and Archival History. Government of Ireland Collaborative Research Project, Irish Research Council, pp.1- 35.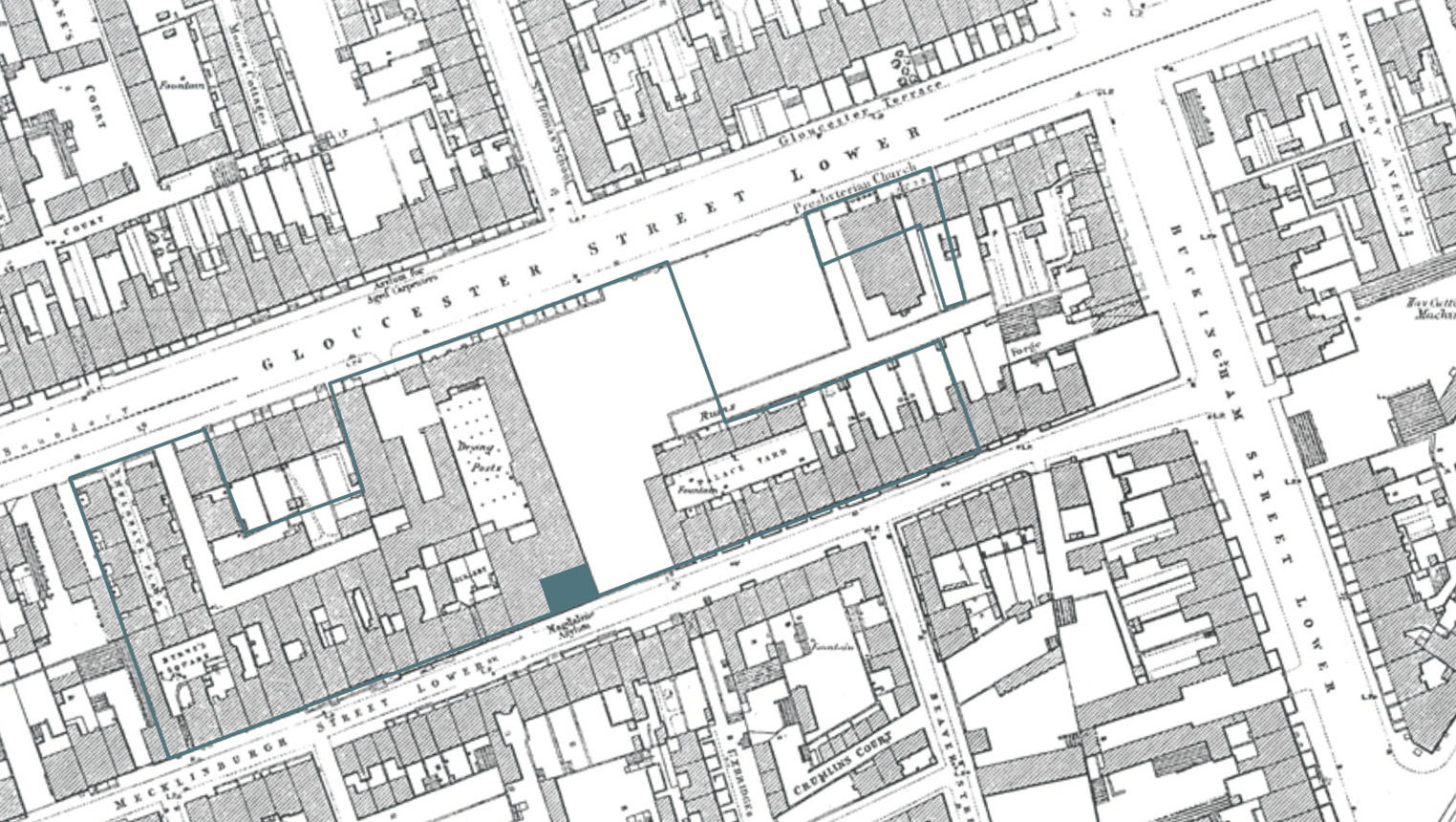 The Laundry Building appears to be one of the oldest on the site, appearing in the OS Map of 1889 (above), and may well be contemporaneous with the Women's Dormitory annex designed between 1868-74 
(Shaffrey Associates Architects, 2007: p.7)
Historian Jacinta Prunty writes of the Laundry: 
'By 1901…it was reported that the laundry had undergone a complete transformation: 
'It is now one of the finest laundries in Ireland, and is furnished with the latest modern improvements. The machinery comprises three large brass washers, two hydro extractors, large vats for hot and cold water, zinc troughs for boiling soap and making steam, machine for starching collars, and one copper boiler for making the starch. There is a large air fan in the centre of the laundry, which takes away all the exhaust steam; one closet for airing shirts and collars before sending them into the packing room; a drying closet, containing 13 galvanised horses, with pitch pine doors wrought in solid; this closet dries and bleaches from 60 to 70 dozen clothes in 20 minutes by hot air pressure and a cold air fan; the latter has the same effect as bleaching
in the open air." 
(
Jacinta Prunty, The Monasteries, Magdalene Asylums and Reformatory Schools of Our Lady of Charity in Ireland 1853-1973, Dublin: Columba Press (2017) p. 297)
New equipment was continuously added to improve the efficiency of the laundry operation or to replace old and worn-out machinery. (Prunty, 2017:  285, 296-7, 506)
Unlike the Ironing Room and Packing Room, no photographs of the interior of the Laundry Room have yet been uncovered.  Some indication of how it may have once looked can be gleaned from the Donnybrook Magdalene Laundry elsewhere in Dublin, [below] which still contains some original machinery [as of 2020].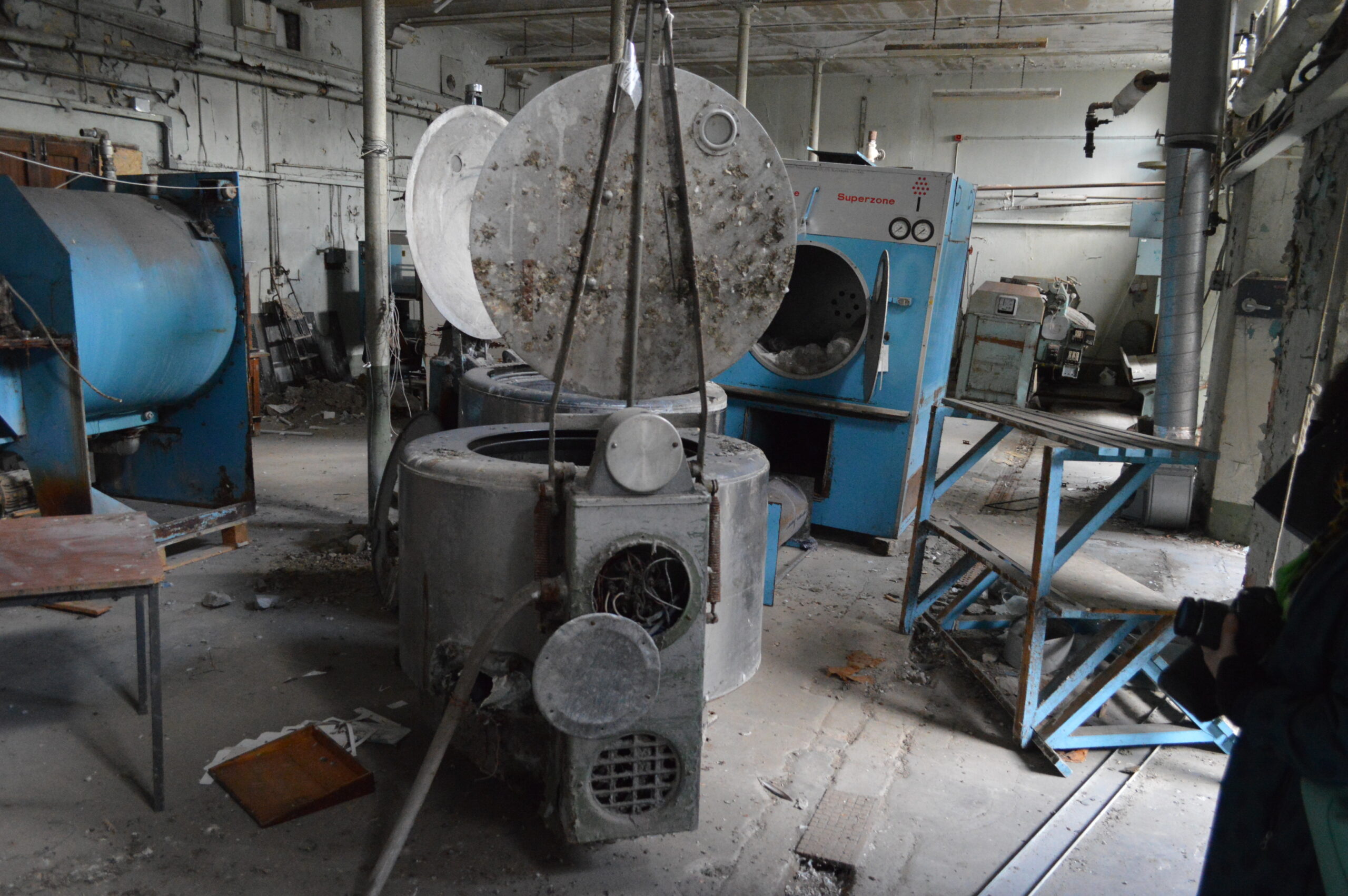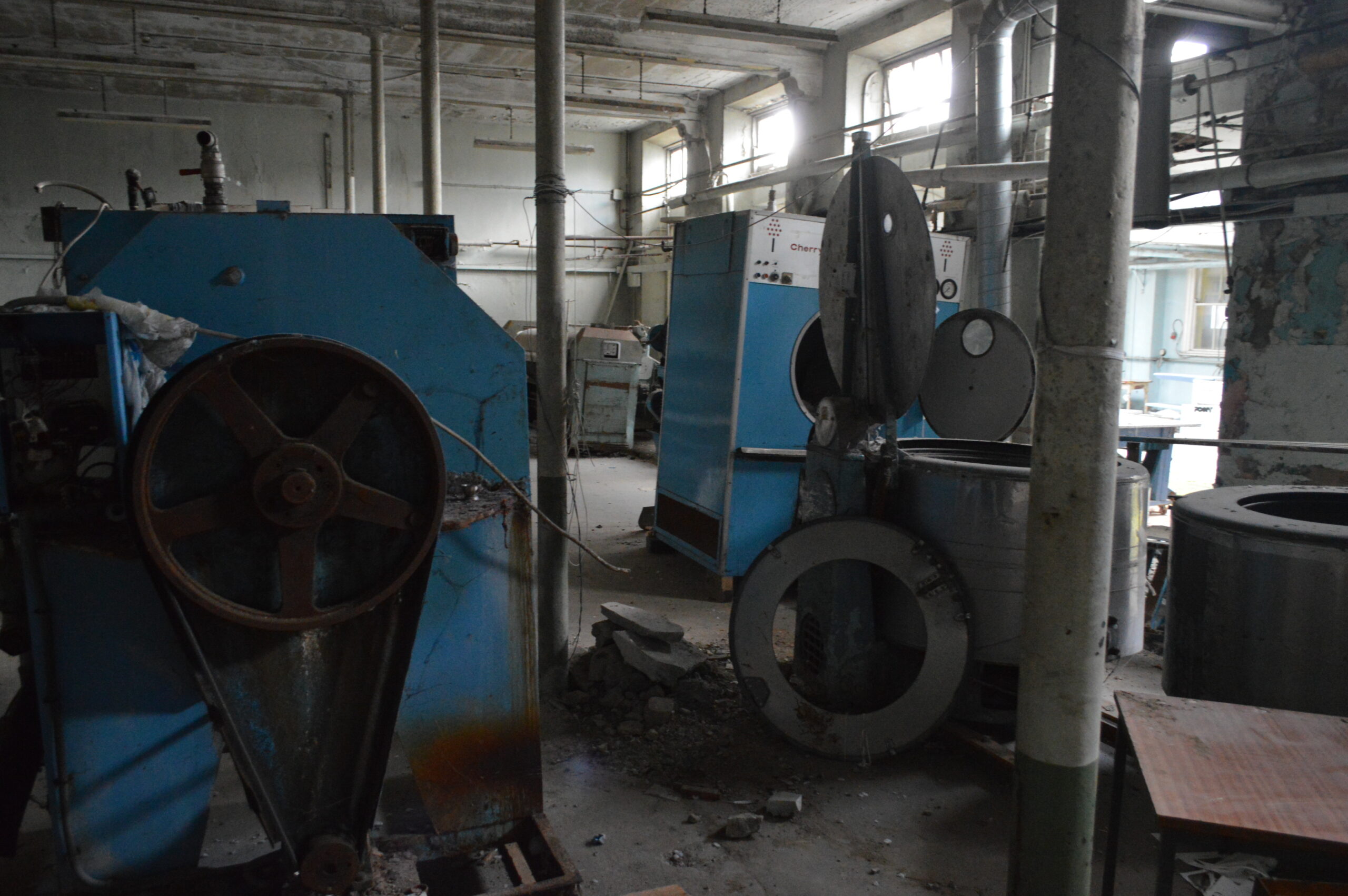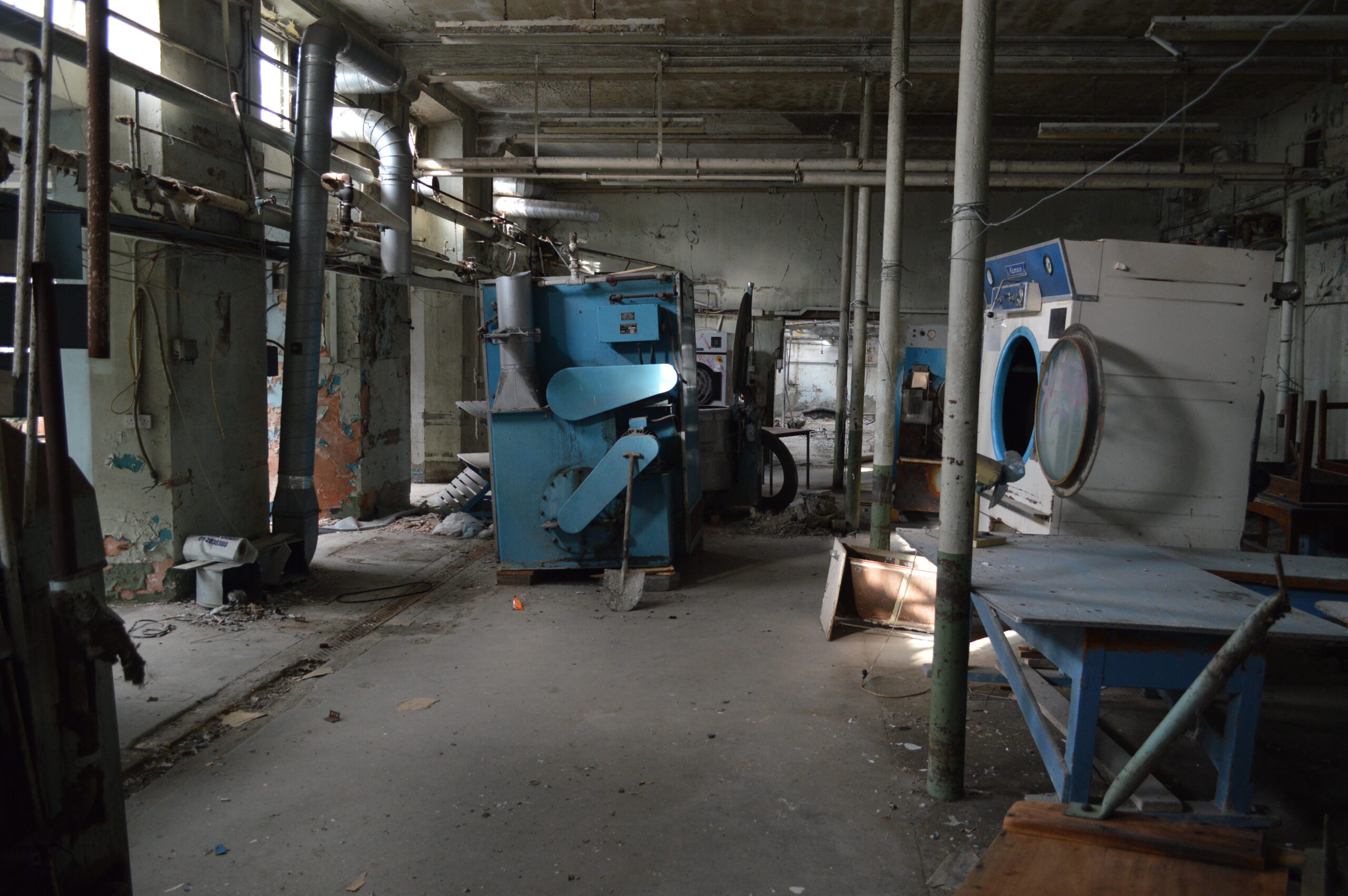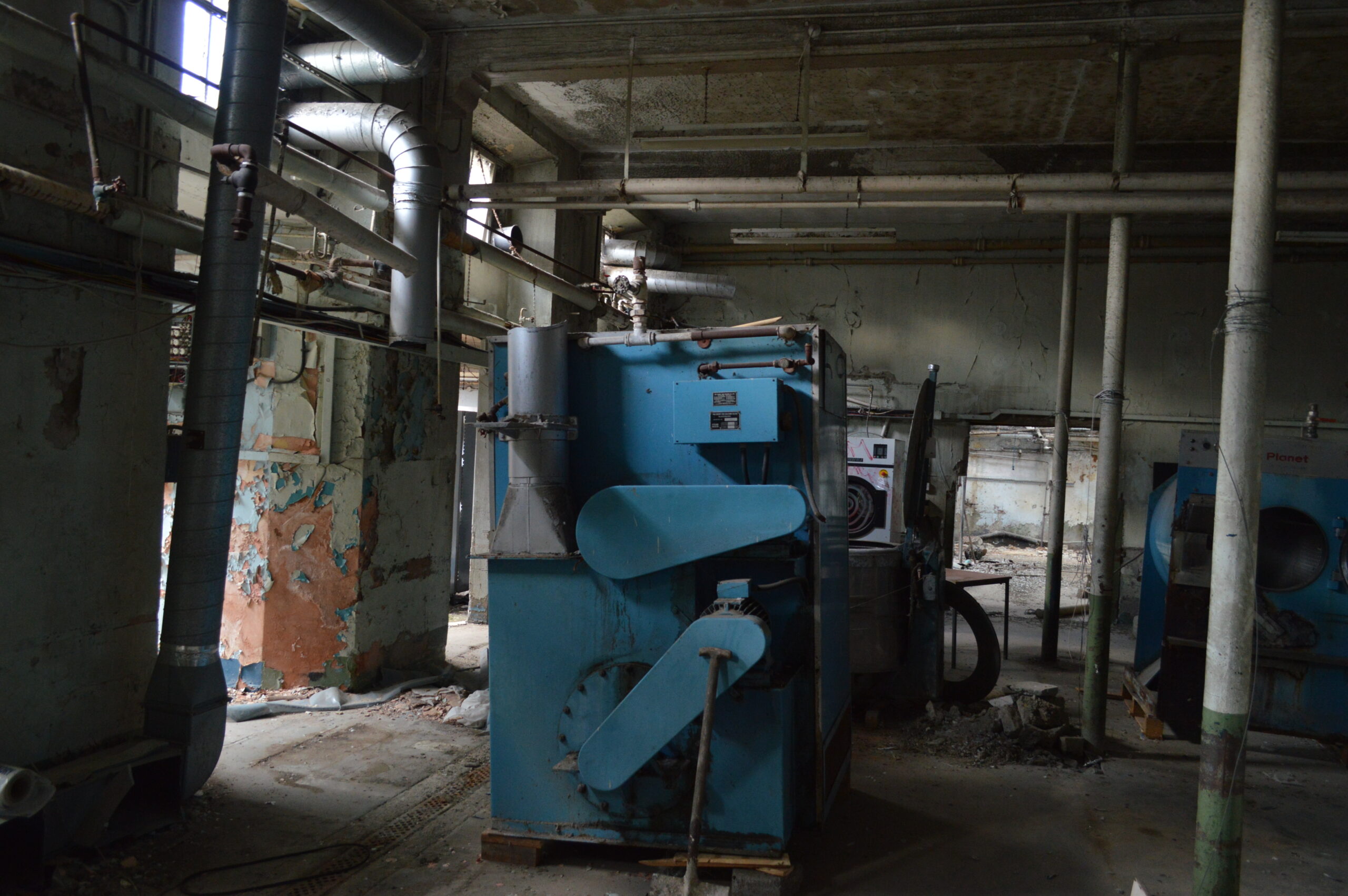 "

I was seventeen, no seventeen-and-a-half, just. I can only describe it as a hell hole. Laundry, 

washing machines, old ladies working all day, getting up at six in the morning, they wore like…I 

think a brown uniform…

…they 

had the contract with the laundries all over Dublin, terrible..

.

…

 but I…I see them women now and I…I still can…if I smell steam, it brings me back, and 

carbolic soap and that kind of thing.

"
O'Donnell, K., S. Pembroke and C. McGettrick. (2013) "Oral History of Mary". Magdalene Institutions: Recording an Oral and Archival History. Government of Ireland Collaborative Research Project, Irish Research Council, p. 7.
A fire in 2006 seems to have begun within, or in close proximity to, the Laundry building [see below photograph from the North Inner City Folklore Project].  
Following this fire, large parts of the site, including all buildings and rooms associated with the operation of the Laundry business were demolished by Dublin City Council.
If you know more about this fire or have your own memories of this event, please let us know below.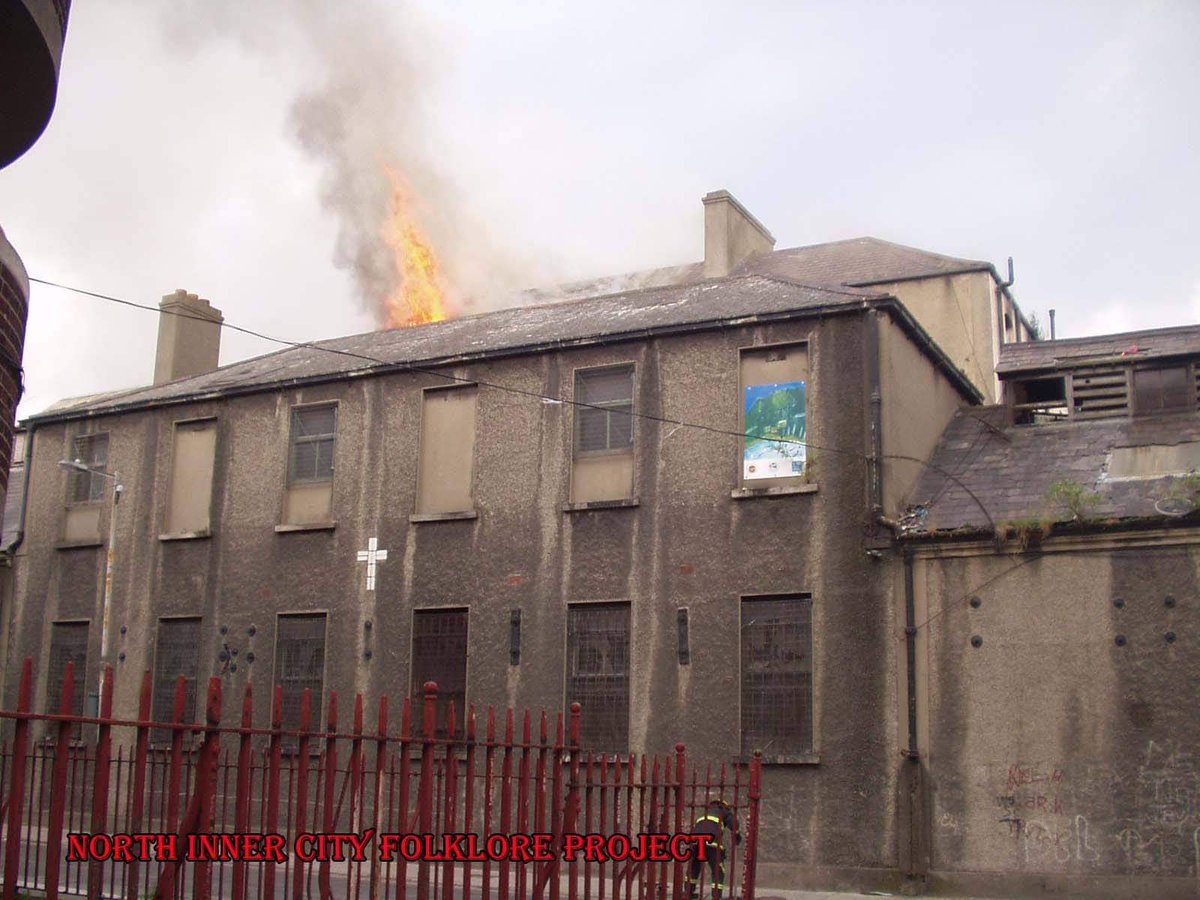 The Laundry Building today is gone, except for the base of its wall facing onto Railway St, with its distinctive cross and 6 barred windows.
Please get in touch if you have any comments, information or memories of the Laundry building.